ABOUT US
About Monticello Agency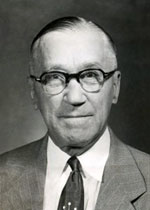 The Monticello Agency was established in 1936 by Hugo Nicholas Lungwitz, better known as Shorty. In the fall of 1920, H. N. Shorty Lungwitz and his wife Anna became cashier and assistant cashier, respectively, at the Silver Creek bank.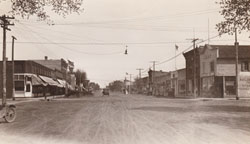 On February 18, 1935, the bank moved to Monticello under the new name, Wright County State Bank. All other Monticello banks had closed. The First State Bank of Silver Creek was among nine of thirty banks in Wright County that survived a mandatory federal four-day bank holiday in 1933 to prevent a rush of withdrawals. In order to obtain an insurance license back in those days, you had to mail in an application request along with $5.00 and the state would issue a license. The Monticello Agency's first location was located within the Wright County State Bank on the Southwest block of Main Street in Monticello, MN.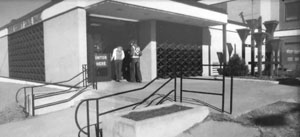 In 1954 due to health issues, Shorty sold the Wright County State Bank along with the Monticello Agency to son Dale Lungwitz, and son-in-law George Phillips.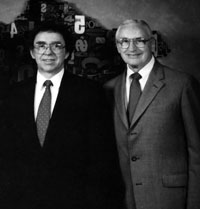 Dick Harr was the first agent hired to operate the Monticello Agency. In 1978, the Monticello Agency relocated to the Wright County Auto Bank building located where the now Monticello Public Library is. With the desire to solely focus on banking and the addition of the Wright County Auto Bank, Dale and George chose to leave the insurance business, and sold the Monticello Agency to Thomas Weidma.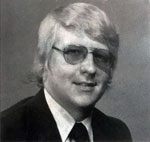 Timothy W. Anderson purchased the Monticello Agency in December 1987. Tim is a graduate of Monticello High School and started his insurance career in 1974 with Farm Bureau after serving our country in the United States Navy.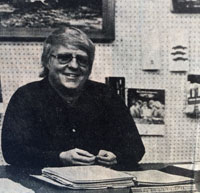 In 1976 Tim had changed employment from Farm Bureau to MSI (Mutual Service Insurance). In 1978 Tim was given a promotion from Insurance Agent to District Manager. Tim completed his CLU degree and managed 32 agents from Southern Minnesota, South Dakota, and North Dakota.
With the desire to own and operate his own Independent Insurance Agency, Tim along, with his wife Carol, purchased the Monticello Agency in 1987 from Tom Weidma, and moved back to Monticello. Tim, with the help of many great agents and staff, took the Monticello Agency from nearly closing its doors to one of the largest personal lines agencies within the state of Minnesota and remains so to this day.

The Monticello Agency was located within the Wright County State Auto Bank until the bank was acquired by Marquette bank 1992. Tim then moved the agency in the office space located next to the Monticello Athletic Club. In 2007 the Monticello Agency built its own building and is located at 3616 School Blvd Monticello, MN.
After 42 years in the insurance business, Tim and Carol Anderson retired in 2015 and sold the Monticello Agency to their son Ben Anderson. Ben is now the current owner.